Using chat GPT (short for "generative pretrained transformer") is a simple and straightforward process that can be done by anyone with a computer and an internet connection. Here's a step-by-step guide on how to get started:
First, go to the link https://chat.openai.com/
As more people started to use Chat GPT, it sometimes reaches its maximum capacity and will be unable to accommodate any more. If you access the above URL at specific times, you may see a message similar to the one shown below. You may have to try reaching the site after some time.
When you visit the site for the first time, you will need to sign up for an account. This usually involves entering your email address and creating a password.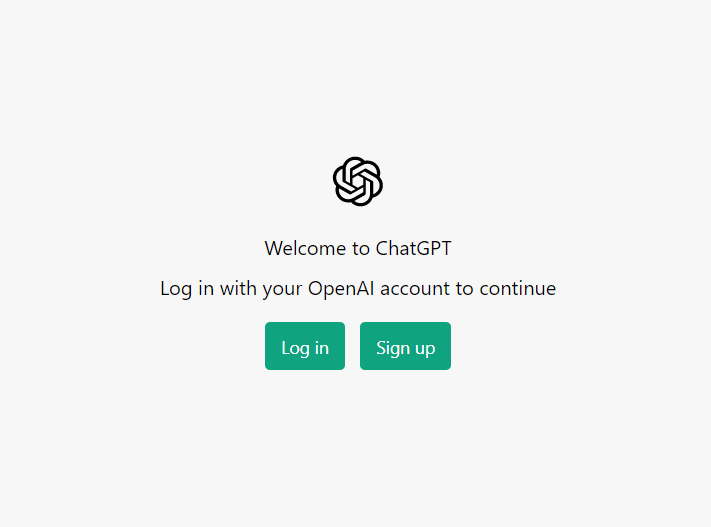 You must now create an account by providing your email address or by logging in with your Gmail or Microsoft account. Don't forget to click the 'I am not a robot' button.
You will now be asked to provide your name and decide if you agree to the Terms & Conditions before moving further. Click continue if you agree.
After this it will ask your country & mobile number in order to send an OTP. Please follow the instructions.
After you have created an account, you can start using chat GPT by accessing the online interface or platform provided. This is a web-based application that allows you to interact with chat GPT using natural language.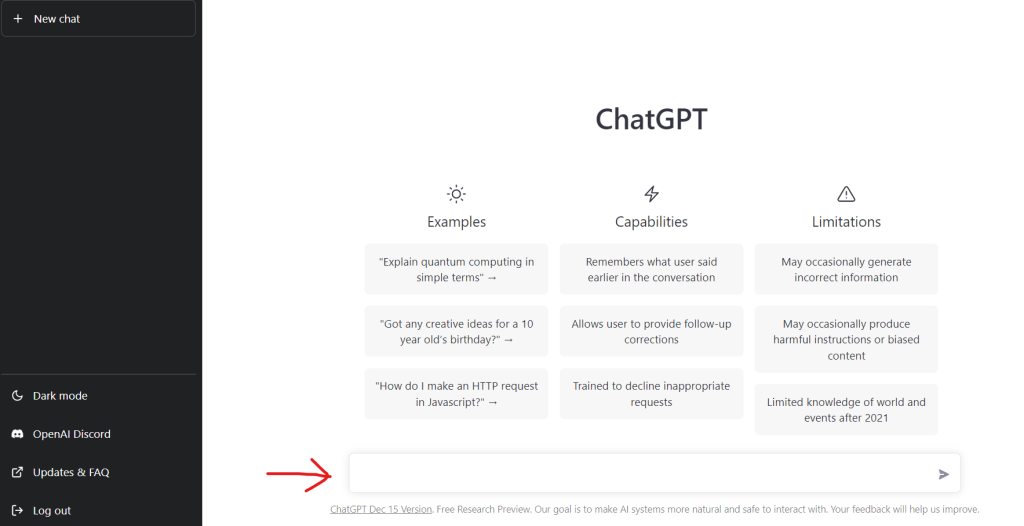 To use chat GPT, you will simply need to type in a question or request and hit the "enter" key. Chat GPT will then generate a response based on the information it has been trained on.
Chat GPT is capable of a wide range of tasks, such as responding to inquiries, offering details, producing text, and even having conversations. The generation of content, data analysis, and language translation are some frequent use cases for chat GPT.
So lets dive in and try a few of what it offers
Write a letter to my manager Mr. John asking for a 3 days leave for a family function
Write a speech about 'The impact of electric cars in automobile industry'
Prepare a JD for Network Administrator in Alpha Beta Company.
Make an offer letter to Mrs Mariyam as the CFO of Beta Gamma Corporation with a CTC of $8 million annual package
Write an friendly email to my colleagues asking their opinion for a holiday trip to Hawaii during December
Translate the following into informal french – [ Paste your content ]
Differentiate between anabolism and catabolism citing relevant scientific references
Prepare a covering letter for my application to Dell Computers as Sales manager quoting my 10 years experience in the field
Give timeline of major launch failures by SpaceX
Prepare a lesson plan for 'Introduction of Robotics' for 4th grade
Make a crossword with basic trigonometric concepts
Summarize the story of 'Around the World in 80 days' and the role of the character Passepartout
Write a covering letter for my master's program in computer science application to Harvard University highlighting my qualifications and academic success, including the gold medal I received in the undergraduate program.
Paraphrase the following. [and then paste a paragraph of your content. It will rephrase it for you.]
Correct the following [and then paste a paragraph of your content.] It will correct it for spelling and grammer mistakes. You can also ask it to show mistakes in that paragraph.
Suggest 20 creative ideas for a 7 year old's birthday
Suggest 15 SEO friendly titles for my article on Swing trade
Make a presentation on "The Impact of the French Revolution in World History."
Explain 'trigonometry' to a grade 1 kid
Give 10 MCQ on gravity for 6th grade
List in a table format the size, founding year and the governors of the largest 5 states in USA
Mention in bullet points the events that lead to the second battle of panipat
These are just the tip of an iceberg. Now lets see a few ways it helps in programming…
Paste a block of code from any popular programming language and Ask to explain in plain English
Write a python program to add the first 20 numbers and print its output
Convert the above code to Javascript
Paste a few lines of code and ask it to Complete
As you use chat GPT, you may find that it becomes more accurate and helpful over time, as it learns from your interactions and adjusts its responses accordingly.
Read my articles on How Chat GPT affects education and How educators can unleash its power for increased productivity.
Anyone trying to increase their knowledge and skills can benefit from using chat GPT since it can be a pleasant and interesting way to study and explore new subjects. Chat GPT is a practical tool that's worthwhile using whether you're a student, professional, or just have a curious mind.